Pornstar Profile: Sasha Grey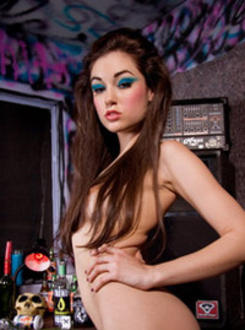 Birthday:
March 14, 1988 (35 y.o.)
Place of Birth:
Sacramento, California, USA
Home: United States, CA - California
Career Start/End:
2006 - 2011 (5 years in business)
Aka:
Sascha Grey, Anna Karina, Sasha Gray
Measurements: 32B-26-31
Weight: 50 kg (111 lbs)
Height: 170 cm (6 ft 7 in)
Tattoos: Unknown
Piercings: Navel
Fake Tits? No
One of the adult industry's few true crossover stars, Sasha Grey has been changing people's minds about what it is to be a woman in the adult industry ever since she shot her first scene back in May of 2006 at the tender young age of 18. Since then, not only has she gone on the become one of the world's most successful porn stars, thanks to her freaky and experimental nature on-screen (not to mention her natural sex appeal), but she's also made appearances in television shows like Entourage, video games like Saints Row the Third, and even written some novels! Sasha Grey is the real deal. She's smart as a tack, sexy as a Greek Goddess, and freaky as a sailor on shore leave, and that's lead to an unparalleled level of success in the adult industry. For the more than 200 films she's starred in so far, Sasha Grey has earned herself a mind-boggling 36 AVN Award nominations, winning seven of them, and even becoming the youngest person to ever win the Female Performer of the Year Award when she took it home in 2006! So if you need some proof that the ladies can be just as freaky as the men, look no further than one of the reigning Queens of pornography, the great Ms. Sasha Grey!
PORNSTAR SASHA GREY MOVIES